Rhodes Forum 2015
The World Beyond Global Disorder
Rhodes, Greece, 8-11 October 2015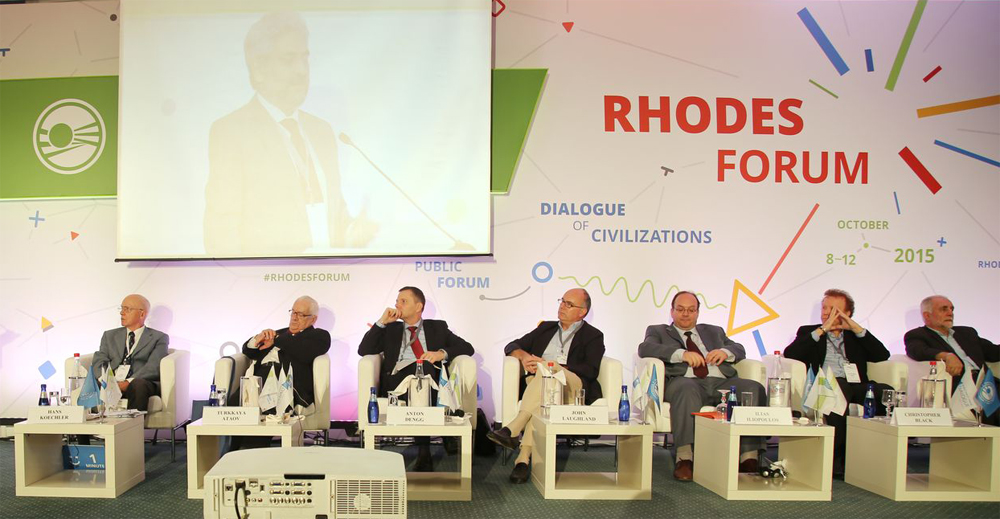 Plenary Session 4: The New Threat: Hybrid Wars as Tool of Subversion, 10 October 2015
Panelists listen to presentation of Mr. Siddharth Varadarajan, former Editor, The Hindu, India's National Newspaper (India).
From left: Dr. Hans Köchler, President of the International Progress Organization, Moderator of the Plenary Session (Austria); Dr. Türkkaya Ataöv, former Director, Dept. of International Relations, University of Ankara (Turkey); Col. Anton Dengg, National Defence Academy, Vienna (Austria); Dr. John Laughland, Director, Institute of Democracy and Cooperation (UK); Dr. Ilias Iliopoulos, Hellenic National Defence College, Athens (Greece); Mr. Christopher Black, Barrister, former Defence Council at the Rwanda War Crimes Tribunal, Toronto (Canada); Mr. Nasser Saghafi-Ameri, senior diplomat, Middle East Institute, Tehran (Iran).
Concept note and opening statement by Hans Köchler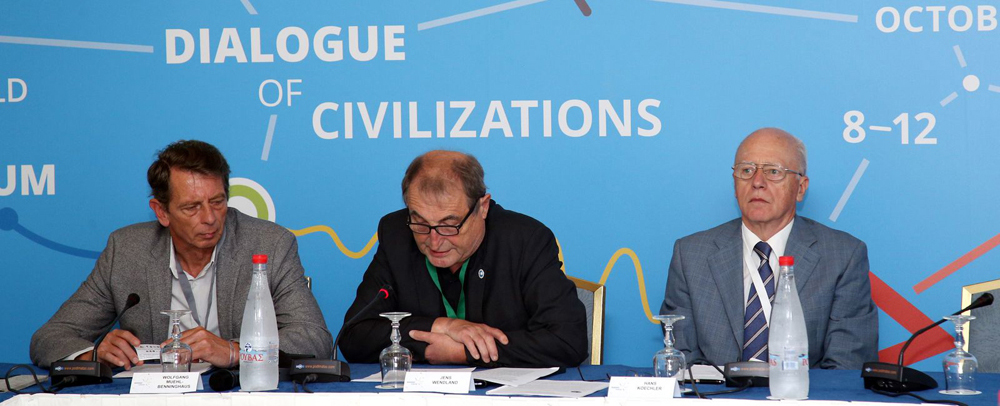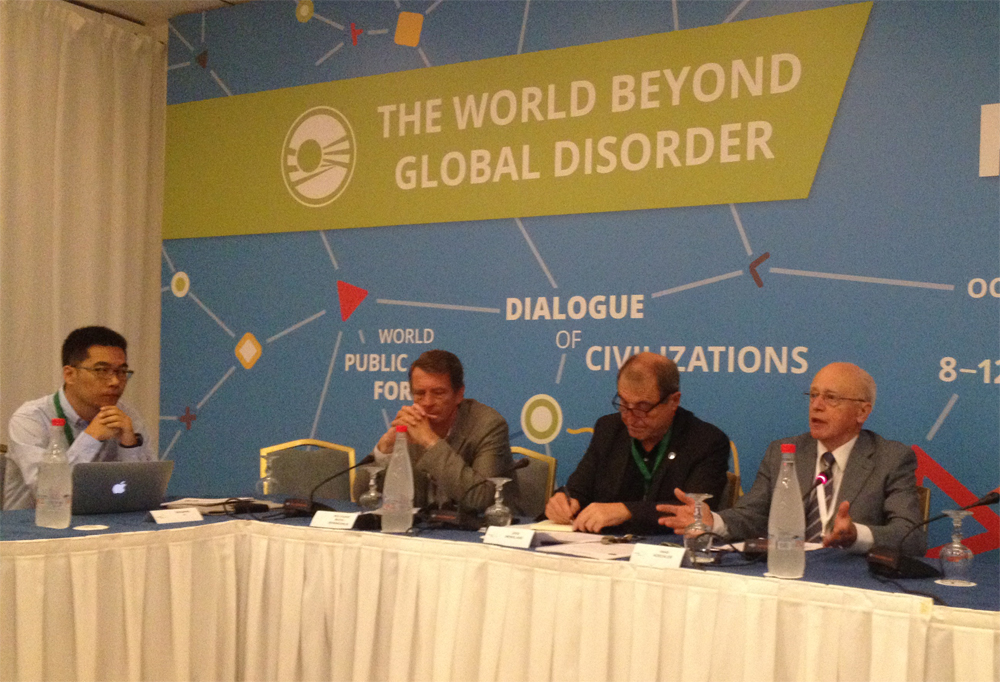 Workshop on "Digital Media, Digital Transition and Internet of Things," 10 October 2015.
Professor Hans Köchler, right, delivers statement on "Idea and Politics of Communication in the Global Age."
From right: Dr. Hans Köchler, President, I.P.O., Vienna (Austria); Prof. Jens Wendland, Moderator (Germany); Prof. Wolfgang Mühl-Benninghaus, Humboldt University, Berlin (Germany); Mr. Deqiang, National Center of Radio and Television Studies, Communication University of China, Beijing (China).